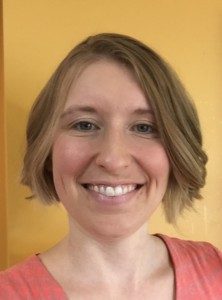 Professional Consultations with Carrie (for Professionals Only)
Get quick answers to your speech/language questions directly from Carrie Clark, CCC-SLP
Professional Consultations with Carrie Clark, CCC-SLP
For Speech-Language Therapists, Aides, Assistants, and Other Professionals:
Do you have a tough case that you're unsure what to do about?
Do you feel unsure of how to treat a particular disorder, delay, or speech/language problem?
Do you need answers and help quickly?
I'm Carrie Clark and I break down complex speech/language research and concepts into actionable plans that you can implement in therapy right away.
For Parents and Caregivers:
Unfortunately, the organization that grants my my license does not permit me to give speech/language advice and help to families who are located in an area where I don't hold a current speech-language pathology license.  Unless you are located in my home state (Missouri, United States), I am not able to offer consultation services to parents, caregivers, or families at this time.  I'm so sorry!
What's Included in the Professional Consultation Package?
Send Carrie your speech-language therapy question(s)

Carrie will spend time reviewing your case and digging through the current research to find the best answers for you

One 45-minute phone call where Carrie will explain her findings and answer any follow-up questions you have!
Carrie Can Help With…
Troubleshooting Tough Cases:

Carrie can help you brainstorm ideas for those children on your caseload that you just aren't sure what to do with.

Expanding Your Knowledge in a Certain Area

Carrie is able to bring you up to speed on the current research and best practices for a specific area of speech-language pathology.  For example, you could have a call all about therapy activities for non-verbal children with autism or get information about best practices for childhood apraxia of speech.

Resolving Workplace Dilemmas

Carrie can also help troubleshoot common workplace woes, like collecting data, keeping up with paperwork, doing push-in therapy, and working together with teachers or other professionals.
How it Works:
As soon as you purchase the consultation package, you will receive an email asking for more information about when you'd like to do your call and what questions you'd like to address. Carrie will match up her availability with yours and schedule a call on either phone or skype at a time that is convenient for you.
Carrie will review your case ahead of time and dig through the research to find the best answers for you. Then, when your scheduled time arrives, you'll get 45 minutes to talk directly with Carrie about her recommendations for your unique and specific situation.
Carrie will get your call scheduled quickly so that you can get the help you need and get back on your feet!