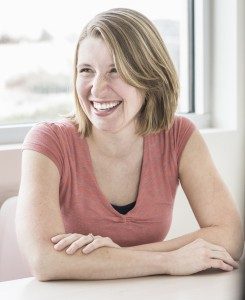 Carrie Clark
CCC-SLP, Owner, Speech and Language Kids
Would you like to contact me? You can do so using the form below. I am interested in hearing your feedback about my site, my posts, my products, or anything else you would like to give me feedback on. I am also interested in hearing what types of speech and language products, services, or information you need. I am constantly looking for new material for posts and products so I welcome any input you have. I also just like to hear from fans, so feel free to say hello!
Unfortunately, due to high email volume, it may take me a bit to get back to your email.  Please take a look at the frequently asked questions below in case your question has already been answered.
Frequently Asked Questions:
1. Can you tell me what I should do for my child?  Unfortunately, I cannot give you specific speech and language advice via email without seeing your child in person.  That would be against my professional code of ethics.  However, I can direct you to general activities and advice on my website or tell you about my past experiences and trials with certain problems or therapies.
2. I'm having trouble downloading your free materials.  For some reason, many schools block my download emails and some even block the download buttons on my website.  Please try to access the download from a home computer or personal smart phone.  Or, try having the email sent to a personal email address.  You can also check your junk email box.  If you still can't access the free download, fill out this contact form and tell me exactly which downloads you were trying to get and I'll send them to you directly.
3. What will you do with my email address if I give it to you?  I collect email addresses so I can stay connected with my followers.  I will send you regular emails asking how things are going and giving you more great content that isn't available on my website.  I promise never to sell or give your email address to anyone else and I will not send you spam.  You can always unsubscribe at any time if you're not satisfied with the emails you get.
4. Can you do therapy with my child?  I am not currently offering speech therapy services but am instead dedicating all of my time to providing the best possible resources on this website.
5. Why do you use the term "speech therapist" instead of "speech-language pathologist"?  The Speech and Language Kids brand serves information to people from all around the globe and although the United States primarily uses the term "speech-language pathologist", most other countries do not.  In fact, in some English-speaking countries, the term "pathologist" is actually used to refer to the person who dissects dead bodies.  Somehow, "speech-language coroner" just doesn't have the same ring.  For that reason, we have chosen to use the broader and more widely-accepted term of "speech therapist".
6. Do You Accept Purchase Orders?  
We can accept purchase orders from your school!  Just send us an invoice from your school with exactly what you would like to purchase and we'll get everything taken care of.  Here's our information for the invoice:
Speech and Language Kids
231 S. Bemiston Ave., Ste. 850, PMB 45792
St. Louis, MO 63105
Business Phone: (888) 982-8412
Send Invoices to: Carrie@SpeechAndLanguageKids.com