Join over 37,000 people on my email list and get free speech therapy resources and activities sent directly to your inbox!
Premium Offerings for Parents of Children with Speech and Language Delays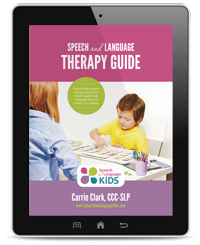 The Speech and Language Therapy Guide
Best Seller! For children who say more than 50 words but are having trouble creating complete sentences and/or using language throughout the day.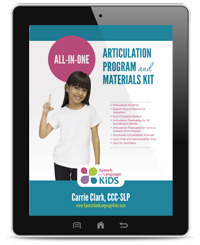 All-In-One Articulation Program and Materials Kit
For children who have trouble pronouncing certain sounds.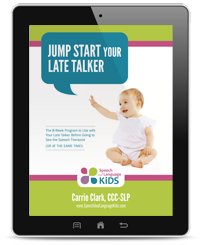 Jump Start Your Late Talker
For children who say fewer than 50 words and aren't yet putting 2 words together to form short phrases.