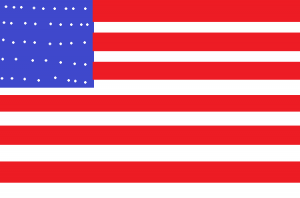 Memorial Day is the time when we remember the sacrifices of soldiers who have given their lives to defend our freedoms and our country.  We can celebrate soldiers and all they do for us while at the same time improving speech and language skills.
Memorial Day Activities 1: What Do Soldiers Do?
Vocabulary, Writing
Unless your child has a close family member who is in the service, she might not know a lot about soldiers and what they do.  For this activity, find a coloring sheet of a soldier (try searching "soldier coloring sheet" on Google Image Search) and have your child color it in.  While she's coloring, ask her if she knows what a soldier is.  Ask her what a soldier does.  Find out first what she knows.  If she comes up with some good things that soldiers do, you can write that on her coloring sheet.  If not, try sharing some things with her and writing them down.  For older children, skip the coloring page and go straight to writing a paragraph about soldiers.  Make sure the paragraph starts with an opening statement (something general about soldiers), includes 3-5 details about soldiers, and ends with a closing statement that wraps it all up.  Here are some things that you can share with your child about what soldiers do:
Save people from disasters like floods and hurricanes
Fight bad guys when they try to hurt us (or "fights enemies to defend our country" for older children)
Protect people in other countries who are being bullied
Bring people food and help in countries that don't have enough supplies
Memorial Day Activities 2: Make a Care Package
Vocabulary
Tell your child that you are going to make a care package for someone in the military who is far away from home because they're protecting our country.  Talk about the things that a soldier might need.  For ideas, visit the "what to send" page on All Soldiers Inc.  Include any notes or pictures that your child thinks a soldier may enjoy.  Once you get the package together, go onto a website like All Soldiers Inc. and find a place to send it to.  This website will even let you pick the person you want to send it to and will give you information like where they're from and what kind of conditions they're living in.
Memorial Day Activities 3: Research a War
For older children, talk about wars and choose one to research online.  Just give your child a short overview of why the war happened and how it was resolved.  This may interest some children very much and others not at all, keep your child's interests in mind.
Thank you so much for reading and please leave comments below about soldiers from your family that we should remember this week!
More Resources for Speech-Language Pathologists:
Looking for more therapy ideas and resources to help you provide the BEST services to your clients?  Join us in The SLP Solution, our membership program for speech-language professionals!  Inside the membership, you'll find:
Step-By-Step Guides for teaching a variety of speech/language/communication skills
Pre-Made Worksheets and Therapy Activities for hundreds of different topics
Training Videos for dealing with difficult disorders or problems
Answers to Your Questions in our exclusive SLP community
Tools and Resources to help you with your paperwork and admin tasks
Continuing Education through our monthly webinars and webinar recordings
To join us in the full SLP Solution, or to snag a free membership, click on the button below!