Learn how to reduce burn-out and stress whether you're a speech therapist or a parent of a child with speech and language delays.  (Episode 55 of the Speech and Language Kids Podcast)
Manage Your Time
Parents:
Break practice sessions up into small chunks.  5 minutes in the morning and 5 at night is perfect
Set a timer or visual checklist so your child knows how much is needed to do before he can be done https://itunes.apple.com/us/app/choiceworks/id486210964?mt=8
Don't feel like you have to nag your child on his speech skill all day long, just work on it during practice sessions
Therapists:
Prepare your Environment
Parents:
Choose one part of the house that will be your spot for doing speech.  You can do other stuff in that spot as well but try to always do speech there.
Get a tub or caddie and put everything you need to do speech in that one spot.  Make sure everything goes back in there when you're done.
Reduce distractions during "speech time".  Turn off the TV, radio, and other electronics and try to get one-on-one if possible
Therapists:
Keep Track of Your Progress
Parents:
Take a recording of your child when he/she first starts speech (or as soon as you think of it if he's already started).  Just have a normal conversation with your child and record it.  Every once in a while, go back and listen to see how far your child has come.
Every once in a while, take data on 10 trials of your child's homework.  Compare these numbers or graph them on a bar graph so you can see the progress your child is making.
At the end of each week, write a win for your child's communication on a piece of paper and put it in a jar.  At the end of the year (or whenever you need a boost), get those back out to see all the AWESOME stuff your child has done
Therapists: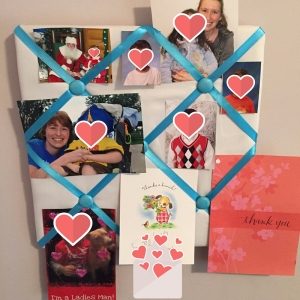 Add to your win jar every day
Take recordings of your students when they first start speech and play those at their parent teacher conferences or IEPs to show parents the progress!
Find Pre-Made Activities to Make Planning Easier
Parents:
Therapists:
More Resources for Speech-Language Pathologists:
Looking for more therapy ideas and resources to help you provide the BEST services to your clients?  Join us in The SLP Solution, our membership program for speech-language professionals!  Inside the membership, you'll find:
Step-By-Step Guides for teaching a variety of speech/language/communication skills
Pre-Made Worksheets and Therapy Activities for hundreds of different topics
Training Videos for dealing with difficult disorders or problems
Answers to Your Questions in our exclusive SLP community
Tools and Resources to help you with your paperwork and admin tasks
Continuing Education through our monthly webinars and webinar recordings
To join us in the full SLP Solution, or to snag a free membership, click on the button below!
Podcast: Play in new window | Download | Embed