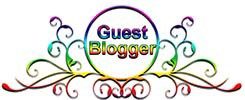 Has a parent, teacher or colleague ever asked, "Do you see private clients?"
If so, what did you say?
What did you wish you had said?
Every day I get emails from SLPs in schools, early intervention and hospitals who are interested in treating private clients. Some clinicians are interested in treating a few private clients "on the side" of a regular job. Others are interested in being in private practice full-time. No matter whether you have one private client or rented clinic space with an entire caseload of clients, any private work is considered private practice.
Every clinician has a different reason to pursue private practice. Whether it's helping more clients, making more money or having more flexibility in your schedule, treating private clients is often a highly desirable goal.
Step 1: Overcome The Fear of Making a Mistake
The biggest hurdle in getting started that many clinicians face when starting their own speech therapy private practice is something called "analysis paralysis." People are so terrified of making a mistake or not doing something exactly right that they put off their private practice dreams.
Please realize that you will make mistakes (like including your personal email address on your business cards). You will do something that you regret (like not charging a high enough hourly rate). And you will mess something up (like forgetting to send a client a bill for several weeks after your last session).
Know that you will learn lessons from these mistakes, move past any errors and accept yourself during this new journey. We learn more from mistakes than successes! If you decide to pursue private practice, you will learn quite a bit.
Step 2: Lay The Groundwork for Future Success
Whether you're treating one private client or an entire caseload you need to have your own professional liability insurance (I recommend HPSO.com), have a method to document your services and track your income and expenses.
The next step is to think about your professional expertise and interests. Do you love working with children with autism? Do you have a passion for empowering and supporting families to know how to best support their child? Have you always longed to do some thing "outside the box" like use therapy dogs during treatment? The beauty and appeal of private practice is that you can focus on treating your ideal clients using the therapy approaches you think will make the biggest difference.
Step 3:  Start Fast But Build Slowly 
If you've been thinking about treating your own private speech therapy clients for a long time, at some point you need to commit to starting. Get "all of your ducks in a row" and start with one private client at a time. This may mean working during after work hours, on weekends or during the summer. If your caseload begins to grow and your clients / referrals are consistent, consider reducing your hours to part-time in order to accommodate your growing private practice. It's simply too risky for most people to quit a "regular" job with consistent income and benefits to start a private practice. There is no harm in sarting slowly!
For example, when I first starting treating private clients, I worked 40 hours a week at a rehabilitation hospital and treated clients after work and on weekends. After a few months, I was getting more referrals for my speech therapy private practice and shifted my hours to the following:
"Regular Job:" Monday, Wednesday, Friday – 9am – 5pm
"Regular Job:" Tuesday & Thursday, 9am – 12pm
Private Practice: Tuesday & Thursday 1pm – 6pm, Saturday 9am – 2pm
This 32-hour per week schedule at my "regular job" allowed me to treat up to 8 sessions per week and make an excellent side income.
Your Private Practice
Remember that no two private practices look the same. There is no one standard or model of what a private practice should look like. Some speech-language pathologist's dream of having rented office space and employees. Others want to pick up a few clients and week and provide services in their clients' homes. Do what works best for you and your family.
It's up to you to choose which client populations you will serve; focusing only on diagnoses or treatment approaches that you are the most passionate about. The appeal of setting your own schedule and selecting an hourly rate based on the value of your services cannot be underestimated.
Starting your own small (or large!) speech therapy private practice can be extremely rewarding and lucrative. It's a great way to turn your existing knowledge and expertise into a side business that can help you make more money, while helping more clients.
So the next time a parent, teacher or colleague asks you if you treat private clients you can feel confident saying, "Yes I do!"
Jena H. Casbon, MS, CCC-SLP, is a private practice consultant and founder of The Independent Clinician. She has written two books, The Guide to Private Patients  and The Guide to Creating a Web Presence For Your Private Practice.
More Resources for Speech-Language Pathologists:
Looking for more therapy ideas and resources to help you provide the BEST services to your clients?  Join us in The SLP Solution, our membership program for speech-language professionals!  Inside the membership, you'll find:
Step-By-Step Guides for teaching a variety of speech/language/communication skills
Pre-Made Worksheets and Therapy Activities for hundreds of different topics
Training Videos for dealing with difficult disorders or problems
Answers to Your Questions in our exclusive SLP community
Tools and Resources to help you with your paperwork and admin tasks
Continuing Education through our monthly webinars and webinar recordings
To join us in the full SLP Solution, or to snag a free membership, click on the button below!