Summary:
Explicitly teach narrative structure to children:

Introduction: settings and characters
Details/Body: Use first, next, then, and last to describe the details in order.  Make sure the problem is presented in this section.  The solution can go in here as well or in the next section.
Conclusion: The solution should be presented if it hasn't been already.  Include a summary of what happened or the lesson learned.  This section should include the main idea of the story in some way.

Activities to teach and practice creating narratives

Have the parts of a story written on note cards and have the child put them in order with what goes in the introduction, what goes in the body, and what goes in the conclusion.
Read a story to the child and have the child identify these story elements
Read a story to the child and have the child re-tell the story using this formula and these story elements
Have the child use this formula to re-tell a recent past event in his/her life
Have the child use this formula to make up a story with all story elements
Products Mentioned in this Video: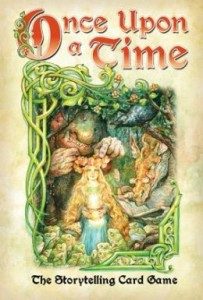 Once Upon a Time Story Building Game
More Resources for Speech-Language Pathologists:
Looking for more therapy ideas and resources to help you provide the BEST services to your clients?  Join us in The SLP Solution, our membership program for speech-language professionals!  Inside the membership, you'll find:
Step-By-Step Guides for teaching a variety of speech/language/communication skills
Pre-Made Worksheets and Therapy Activities for hundreds of different topics
Training Videos for dealing with difficult disorders or problems
Answers to Your Questions in our exclusive SLP community
Tools and Resources to help you with your paperwork and admin tasks
Continuing Education through our monthly webinars and webinar recordings
To join us in the full SLP Solution, or to snag a free membership, click on the button below!